3rd Conference of Health Care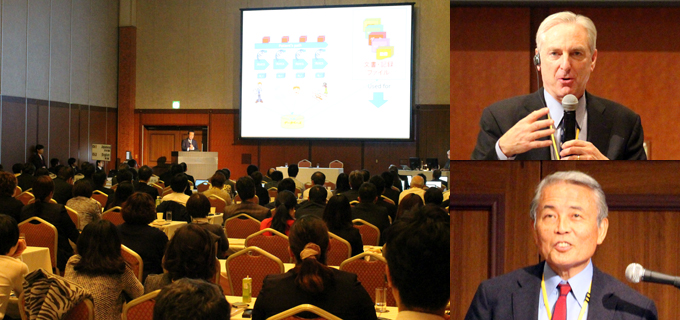 The 3rd CHC was held at the Hilton Fukuoka Sea Hawk in Fukuoka city on November 6th and 7th, 2015.
This conference, being held for the third time, had over 180 participants from hospitals, universities and companies inside and outside of Japan.
There were a variety of lecturers, not only from Virginia Mason Medical Center and Aso Iizuka Hospital, but also from Ehime Prefectural Central Hospital, Saku Central Hospital, Saint Luke's International Hospital and so on. Discussions took place from a very broad perspective as "a place to discuss medical quality management from a global point of view".
Main Presentations
(Presenters' affiliation)
Introduction
OECD Report 2014 "What is the next challenges?" (AIH)
Management responsibility, Leadership
Obama Care [Affordable Care Act] (VMMC)
Quality Management System (QMS)
Virginia Mason Production System (VMMC)
Quality Management : Ehime Prf (Ehime Pref. Central HP)
Panel
Resource Management
Value Stream Map (VMMC)
Waiting Time Reduction for New Patients in GIM Outpatient Department
(Iizuka Hospital / Reachasia Solutions, LLC)
Panel
Trend of Human resource development in Japan (Japan Business Management)
Product Realization
Team Medicine, Integrated Care (VMMC)
History and present condition of the community and home medical care at Saku Central Hospital
(Saku Central Hospital)
Panel
Positive Pressure Respiration Therapy for the cardiac insufficiency (AIH / Teijin Pharma Limited)
Home Monitoring System (AIH / St. Jude Medical Japan Co., Ltd.)
Human Resource Development (tentative)
Japan Business Management, Inc.
Measurement, Analysis and Improvement
Quality Indicator (St. Lucks Hospital, Japan)
Utilization of Functional Independence Measure for home care support (Kaita Hospital)
Panel
Keynotes